In Which I am Unexpectedly Interviewed about All Things Magical and Scholasatic!
In which I am unexpectedly interviewed by the Manybooks Newsletter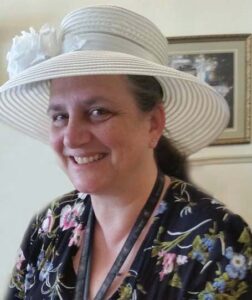 L. Jagi Lamplighter is the author of The Unexpected Enlightenment of Rachel Griffin, as well as the Prospero's Daughter Trilogy (Prospero Lost, Prospero In Hell, and Prospero Regained).She has also written a number of short stories, articles on anime, and is an author/assistant editor in the BaddAss Faeries series. She is a graduate of the St. John's College in Annapolis, MD. When not writing, she switches to her secret identity as a stay-home mom in Centreville, VA, where she lives in fairytale happiness with her husband, author John C. Wright, and their four darling children, Orville, Ping-Ping, Roland Wilbur, and Justinian Oberon. For more information see: http://www.ljagilamplighter.com/. As our Author of the Day, she tells us all about The Unexpected Enlightenment of Rachel Griffin.
Please give us a short introduction to what The Unexpected Enlightenment of Rachel Griffin is about.
When my son was small, I worked out a roleplaying game in which one could play a character at popular magic school. Just for fun, I peopled the dorms with characters from books and stories we loved. My friend Mark Whipple liked the game and made up a version of his own, peopling his version of the door with the teenage version of his favorites, TV characters, superheroes, etc.
My husband and I fell in love with his game. It had so many intriguing ideas and themes that we had not come upon before. I liked it so much, I decided to write it up as a series.