It's #SteampunkMonth in honor of Superversive Press's first full length novel release, For Steam And Country, which will be available in all of your favorite online retailers on Thursday, June 15th.
As such, it's time for another of Jon Del Arroz's Definitive Top 5 lists! One I know a lot of people have been waiting for since #SteampunkMonth began.
The steampunk genre of literature is a pretty small market, not overexposed like many other subgenres of fantasy. There are a few works even in such a small crop that do stand out, and without further ado, here's the list:
Gail Carriger – Soulless. Ms. Carriger really is almost like the fairy god-mother of steampunk. Everyone seems to know who she is. Everyone loves her vivid descriptions of Victorian England, carriages, high tea times, and of course the beautiful attire worn by the aristocracy of the time. She was one of the first to emerge on the scene and embrace Steampunk, and with Soulless, she brought a book that was anything but, as I found it completely soulful and full of passion. It does feel a lot more like a romance with fantasy elements rather than the other way around, so be aware with that going in, and you'll enjoy this world of werewolves and vampires that her heroine has been thrust into.
Robyn Bennis – The Guns Above. I started reading this one last week, and it's already made it into my top five. I'm currently very enthralled with this fantasy world that's perpetually at war, where the costs of war are shown and realized. The protragonist is grinding through a really tough society, and finds herself in command of an airship after the opening of an intense battle. I can't speak to the ending yet, but I'm so enthralled this made the list.
Jean Rabe and Martin Greenburg (Editors) – Steampunk'd. Not many top lists of mine will have an anthology in it, but this one does. I really got into steampunk after cosplaying and then reading this book. It's got a lot of incredible stories, including one of my favorite shorts of all times "Portrait of a Lady with a Monocle" by Jody Lynn Nye. You get a nice breadth of imaginative stories that give a good feel for what Steampunk is.
Cherie Priest –Boneshaker. This is a story set in late 1800s alternate Seattle, where some experiment went drastically wrong and there's this whole area that's been walled off, as some gas that came up from the ground when it was being mined turned people into zombie-like creatures. This woman Blair's husband was held responsible, and her son traverses into the walled off area to try to clear his name. She tries to track her son down and has to deal with all the horrors inside to rescue him. It also has one of my favorite book covers of all time.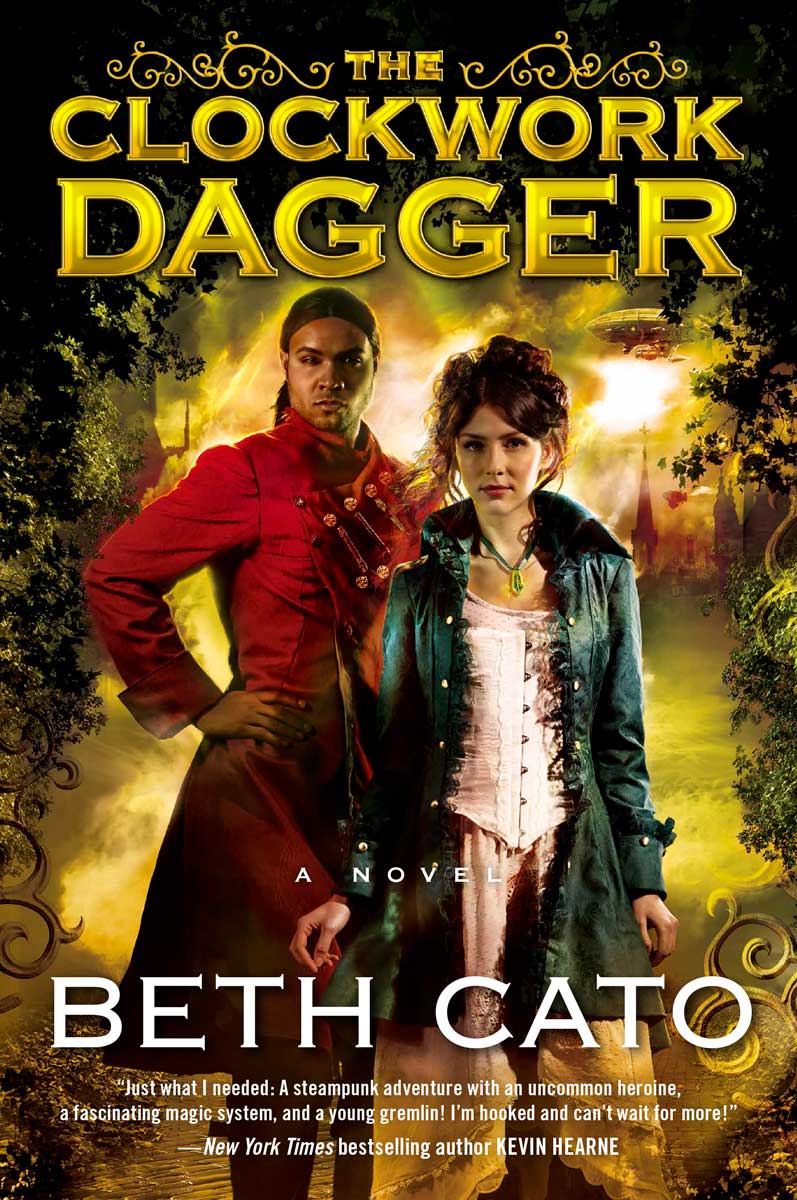 Beth Cato – Clockwork Dagger. This was an airship travel adventure like I always wanted. It's a bit on the lighter side, which I love. There's secret agents, secret royalties, secret romance and it comes to an epic conclusion. I love Octavia, the main character, and the cool medicine and the religious aspect intertwined with that. Cato made being a healer cool, and made a stellar fantasy universe.