Yesterday I posted a definitive list of all-time best space operas, but there are some current new ones that provide a fresh take on the genre as well. I'm assuming you've already read my Star Realms: Rescue Run, so here's what I'm excited to be reading lately:
1. The Revelations Cycle Series by Mark Wandrey and Chris Kennedy. Mechs. Monsters. Aliens. Mercs. This series is pure space opera fun with a really well-detailed world. The first book, Cartwright's Cavaliers deals with one of the major human merc companies going through a bankruptcy and a young man inheriting the mantle to take it over and make it great again. It's riveting fun all the way through, and you'll love the CASPer mech suit action the whole way through. I Haven't read the second book yet, but it's on my short list to read soon!
2. Excalibur by Tim Marquitz. When I opened this up I felt like I was living what I wanted out of the Babylon 5 spinoff series Crusade that they never got around to delivering me. We have a somewhat disgraced captain who has been doing special jobs for the Covenant on the side with his band of fun and supremely competent crewmen. His ship is made of stolen alien tech — and those aliens are back in force, but for some reason, the fleet is caught with their pants down. It's up to him to save the galaxy.
3. The Maxwell Saga by Peter Grant. I just picked up Take The Star Road, the first in a currently five book series. This is a Horatio Alger in space type of story, where we have a man picking up and working on a trading vessel to get experience to go join up with a colony that promises opportunity. A fun read the whole way, and he gets caught up with a Yakuza-type crime syndicate and their ancient legends. I've been told we can expect a new book in the series around Christmas.
4. The Darkship Series by Sarah Hoyt. There's a world out there of genetically modified humans that is just rumor to the denziens of earth.They're supposed to be terrible people to be eradicated, but our hero learns to love the people of Eden, or should I say a person of Eden, as adventure unfolds and nothing is what it seems. Lots of action and romance in this one. A new installment, Darkship Revenge, just came out a couple weeks ago!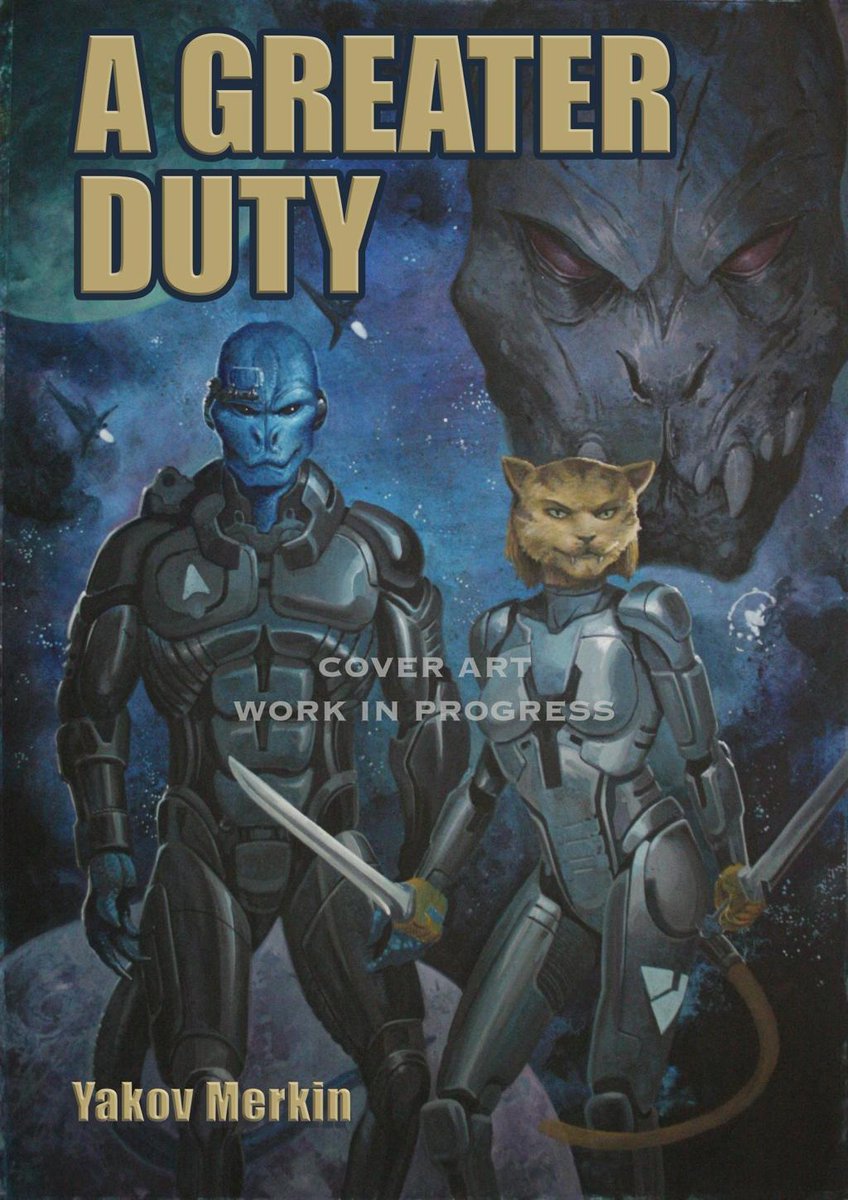 5. A Greater Duty by Yakov Merkin. I just picked this one up, as it came out a couple of days ago, but it promises a lot of cool alien species, epic battles with a Galactic Alliance, and as a member of the #PulpRevolution, I know Yakov will have great instincts for a fun, dynamic story. It's also edited by Superversive Press's Ben Zwycky.