We think of snow as tame, but no! It can creep, it can roll, it can even explode!
11 Alarming Weather Flukes That Happen When it Gets Really Cold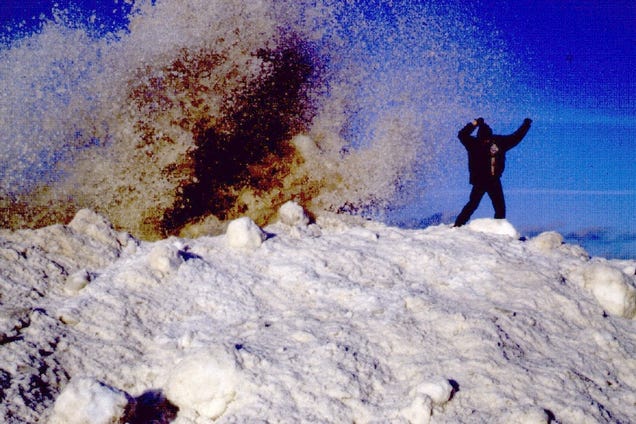 Top image: An ice volcano erupts, Michigan Tech Geology Department
It's been a bit nippy out lately. And by "a bit nippy," I mean the world we once knew has been replaced by an ice-bound hellscape. On the plus side, this means we get to see some of nature's weirder responses to extreme cold. Here are 11 strange things that happen when the temperature gets too low — and why they happen.
1) Snowrollers