This is prompted by nothing and I have no interesting story to go with this poem; I only thought of it because I passed a copy of "Where the Sidewalk Ends" as I was walking through the store. It corresponds to no special time in my life, has no other particular significance with me, and is generally nothing more than a poem that I loved so much that I memorized it years ago even though I generally (though not always) have trouble getting through poetry.
It is also undoubtedly superversive.
The poem is by Shel Silverstein, and is titled "Invitation".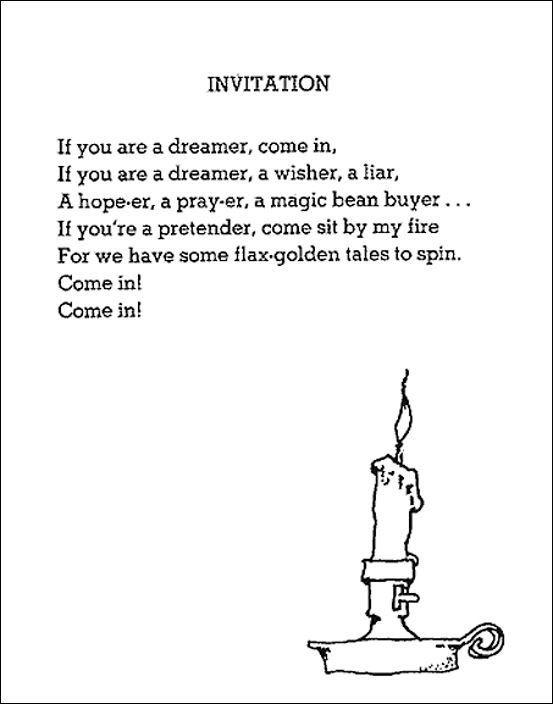 (Also randomly, a fun fact for all of you – because most of Emily Dickinson's poems are written in ballad meter, you can sing them to the tune of "Gilligan's Island". Try it! It's fun!)