Excellent spiritual look at the life of Leonard Nimoy from The Geek Girl Project:
­
RIP: Leonard Nimoy – Star Trek's Spock and legend of stage and screen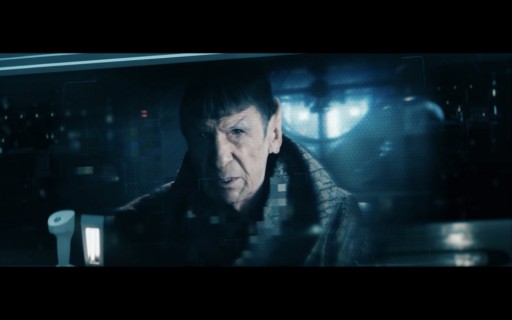 Leonard Nimoy, 83, passed away at at his Bel Air  home in Los Angeles Friday, February 27, 2015 of end stage chronic obstructive pulmonary disease. Nimoy had announced he was suffering from the condition last year. Nimoy, better known as his character from Star Trek, Mr. Spock, with a stage, screen, and television career spanning over 60 years, has left an indelible mark on our culture to this day.
The son of Yiddish-speaking Orthodox Jewish immigrants began acting as a child in local and children's theaters in his home of Boston, Massachusetts. He entered the Army in 1953, eventually serving in Army Special Services in which he  wrote, narrated, and emceed programming and even starred in a film for the Navy on  Combat Psychiatry during the Korean War.
Leaving the Army, he began working in Hollywood, mostly as a "heavy" in film and on such television shows a Perry Mason, Bonanza, Rawhide, The Untouchables, Twilight Zone, The Outer Limits,  and Dragnet. He began to receive more small rolls in films, such as an Army sergeant in the 1954 sci-fi classic Them.
While on the set of The Man from U.N.C.L.E., shortly before his most iconic role, he met and forged a friendship with another actor that would last his lifetime: William Shatner. Nimoy went on to say later of this friendship, "We were like brothers." Spock, a role that Nimoy had a love/hate relationship with over the years, became the role that he was most recognized as, even going as far as to name his first autobiography, I Am Not Spock in 1975. Despite this original resentment with being recognized more for his character than for himself, he did come to terms with this later in life, titling his second autobiography, I Am Spock in 1995.
Nimoy was much more than Spock though. Raised in an Orthodox Jewish family, he embraced his faith. He produced a film, Never Forget,  based on the pro bono lawsuit of  William John Cox on behalf of Mel Mermelstein whom Nimoy played, an Auschwitz survivor, refuting Holocaust deniers. He stated in 1995, "If every project brought me the same sense of fulfillment that Never Forget did, I would truly be in paradise." He also lent his voice  as a narrator and voice artist for such programs as NBC's In Search of…, The History Channel's Ancient Mysteries, and animated film Atlantis: The Lost Empire in 2001, voicing Galvatron for the Transformers: The Movie in 1986 and Sentinel Prime in Transformers: The Dark of the Moon in 2011.
Not only was Nimoy an actor, producer, and writer, but he also was a photographer and recording artist, producing 5 albums with Dot Records, the first being Mr. Spock's Music from Outer Space. He went on to do several more albums with songs with science fiction, cover versions of popular music, and folk music themes, incorporating singing and spoken word. Some of the more memorable of these songs being Proud Mary and Ballad of Bilbo Baggins.
Nimoy left us a nugget of wisdom in his final Tweet, which he signed off with LLAP "Live Long and Prosper."